So, here comes World of Warships Update 0.6.8, featuring a Dunkirk operation, and a new quick commands interface!
Dunkirk Event
It seems that they have timed it around the end of the Dunkirk Evacuation (the operation ended at about 4 June 1940. It is the very first historically based world of warships operation!
"It is comprised of two separate parts: the first historical operation, Operation Dynamo in Scenarios, and the second collection in the game that will include 16 collectible items."

All details are available in a separate topic on the portal dedicated to this game event. The key features are:

New game mechanics:

Minefields
Evacuation zones and embarkation/disembarkation
Look at that, minefields!! So we got something right in our Sea mines in World of Warships – A speculation!!
The full details of the event are here:
https://worldofwarships.eu/en/news/common/mine-your-own-business/
User Interface Changes
Quick Commands
For better coordination in battle, quick commands have been redesigned.
Remember, however, that commands may also be sent using the F2, F3, etc. keys. Please see below for details about hotkey assignment!
The most notable innovation is the radial panel of quick commands, which differs depending on your view. To access it, press the default "B" hotkey:
A full-screen quick command panel is available in the ship and binocular views (main guns camera, torpedo tubes camera).
A mini quick command panel is available when making control operations with the cursor as well as in the Tactical Map and Aircraft Carrier views.
Here is a preview of the radial view: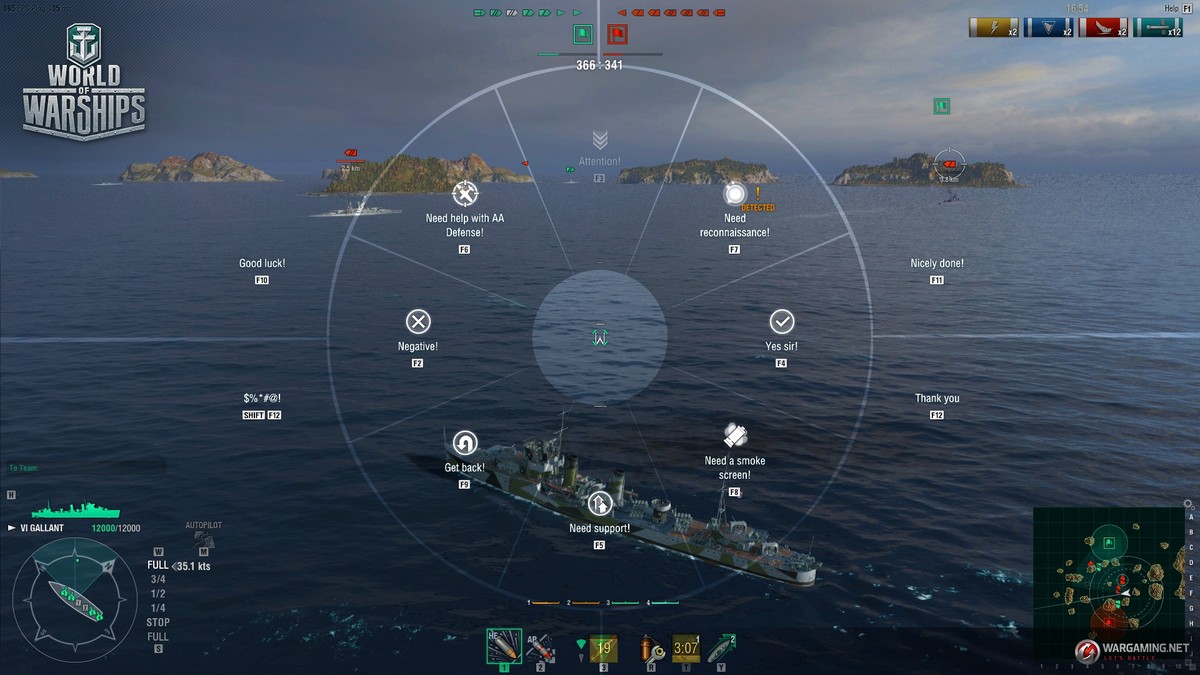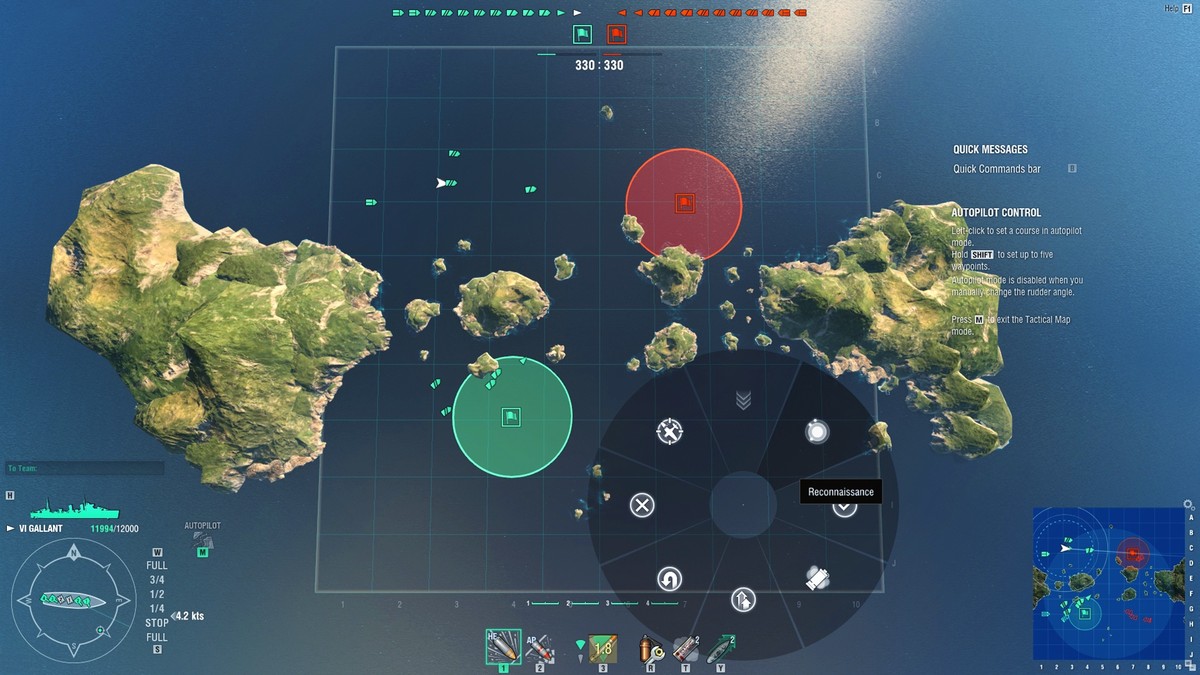 Antispam for quick commands
Wargaming has issued an anti-spam method, enforcing blocks:
For 5 seconds if it happens for the first time in one minute
For 15 seconds if it happens for the second time in a minute
For 30 seconds if it happens more than two times in a minute
Superconatiners
Superontainers now have a chance of having:
De Grasse, Duca d'Aosta, Mutsu, Alabama
x50 sets of the following camouflages:
gamescom, WoWS Birthday, Restless Fire, Halloween 2016, Valentine's Day, St. Patrick's Day (Lá Fhéile Pádraig)
x25, x50 and x100 sets of other Signal Flags:
Wyvern, Red Dragon, Ouroboros, Hydra
Added x100 sets of economic and combat Signal Flags
Zulu
Equal Speed Charlie London
Zulu Hotel
India Delta
India Yankee
Juliet Charlie
November Foxtrot
Sierra Mike
November Echo Setteseven
Victor Lima
India X-Ray
Also, the 5 and 10 million credits have been removed, and the change of getting special upgrades has decreased slightly.
Boring stuff
Lots of appearance changes
Changes to custom modifications
Changes to some operations
Ship stat tweaks
So, that's' World of Warships Update 0.6.8. Enjoy!