Here comes World of Warships Update 0.6.9! It features the first of the promised Legendary Captains and a collection to go with it!
'Unique Commanders'
Wargaming says:
Update 0.6.9 ushers in unique "hero" Commanders who provide their ships with special bonuses and talents in battle– they're even marked with a special ribbon so they stand out from the crowd in your Reserve.
Yes,  there will be commanders that will stand out from the crowd of regular commanders – but the fact is that to get these 'special bonuses' you have to achieve in battle, you don't just research them. Wargaming is bringing out one 'hero commander' for now (we are not so sure about what they are officially called, one part calls them hero captains the other unique commanders and in their plans for 2017 they called them legendary commanders!) Anyway, the first he first special commander coming out is Admiral Yamamoto. He is a historical naval captain, Wargaming will probability make all of these hero captains people who fought in the Navy in the past.
Picture of the extra skills Hero commanders have:
You will be able to gain Admiral Yamamoto in a permanent campaign. So there's no rush to get this captain in a limited time! The talents that can be earned in battle with this commander are:
Concealed Reserves: After earning the "First Blood" achievement, players receive one additional charge for each consumable — in the current battle only, until that battle ends.
Second Wind: After earning the "Kraken Unleashed!" achievement with a Yamamoto-commanded ship, Second Wind activates. It has -34% to main battery reload time, -16% to torpedo reload and squadron prep time, and up to 48% of the ship's normal HP restored within 120 seconds. This talent functions just like the "Repair Party" consumable, which restores ship and module damage.
Those are the top two 'talents' at the top. The Personalisation goes as following:
An extra, personalised flag on your ship representing that the commander is on your ship.
Red shell tracers
Fireworks shoot from the ship when receiving a talent power up. (Yes, fireworks! Maybe it's a warning to the enemies that the ship is suddenly going to regenerate 48% of its health!)
Yamamoto Isoroku Permanent Campaign
Wargaming says:
This new permanent Campaign challenges even the most seasoned sea wolves in a series of Admiral Yamamoto's historical battles.
All players with Service Record level nine can sail the Campaign's tier VIII-X vessels. It contains five missions, each based on a period in Yamamoto's life. The reward is worth it — you earn two Supercontainers for completing each mission's final task. Each consecutive mission will become available every two weeks. 
This probably means that wargaming wants to stagger the people grinding out the campaign for the first time. It probably means that the second mission will unlock after two weeks, but if you have not finished the first mission, the first mission will still be available. Two supercontainers! With the improvement of supercontainers last update, you can be sure to get some good stuff from them!
Wargaming then said:
You earn Commander Yamamoto Isoroku in the Port and the tier I *Hashidate with 15 Skill points when you finish the final task of the last mission. You also get a Container with items from the Isoroku Collection and some bonuses, plus 200,000 Credits and 50,000 Elite Commander XP for retraining Yamamoto for the desired ship.
If you have a Japanese premium that means 50k free xp! Also, a 15 point commander a very good prize, especially when you think of his other abilities!
See more about Unique commanders here.
The Yamamoto Isoroku Collection
The collection is like all of the other collections in World of Warships, except the fact that it is permanent. It has 40 different collectable items, apparently related to Admiral Yamamoto
Complete the full Collection and you earn an achievement along with the commemorative Yamamoto Isoroku Flag, hurrah!
Interface Changes
Added an in-game premium shop (let's wonder why…)
Changed the commander reassignment screen
You can now assign "ARPEGGIO" and "Dragon" Commanders to Japanese ships while assigning Japanese Commanders to ARPEGGIO ships and Dragon ships
The Port screen has a Settings panel on the right side of the screen above the carousel where you can hide or show additional content like ARPEGGIO ships or special camo.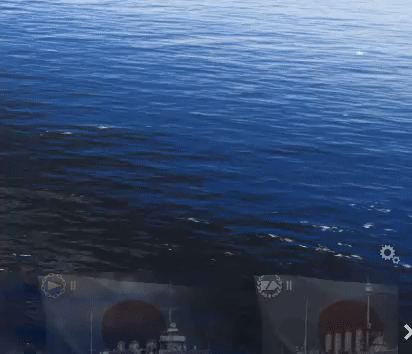 Added image of final reward for finishing the Campaign to the Campaign selection screen
You can now sign up for specific permanent Collections, meaning you can select which collections and items you receive in daily Containers, except for Supercontainers. That said, you won't be able to cancel "signing up" for a temporary collection occurring during some events.
Boring stuff
Balance adjustments
Ship appearance changes
Bug fixes
That's it for Update 0.6.9! Enjoy the new Yamamoto Isoroku Campaign!